Download the full version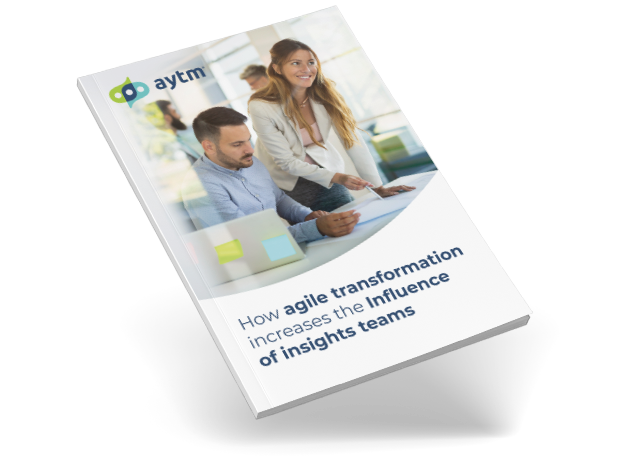 Agile transformation starts here:
Agile Transformation Increases Your Influence
Walk in step with your target market by adopting a more agile approach to research
If you're using data to guide your strategic decisions, it needs to be reliable. But if you're going to be able to use it at all, it needs to be fast, or you risk missing the boat.
By getting consumer insights in real time, you can equip your company with the market research it needs to make critical business decisions when it counts most.
Download the white paper to learn how you can:
Leverage agile practices to help make your department more relevant
Uncover best research practices for insights leaders
Learn how to sell your agile strategy to your key stakeholders


Embracing agile market research is vital to adaptability. It can be transformative for organizations of all shapes and sizes, and aytm, the consumer platform built for agile teams, can help.
Harness the power of agile principles to transform your product development activities. Download and read the white paper now.